Executive Leadership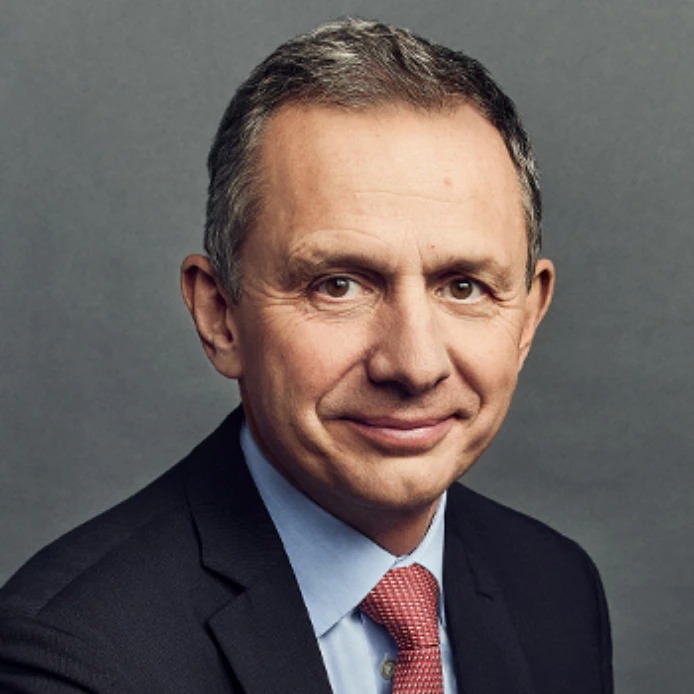 Enrique Lores
President & Chief Executive Officer
Enrique Lores is the President and CEO of HP Inc., a global technology leader whose innovative product and service portfolio spans personal systems, printing, and 3D printing and digital manufacturing. A Fortune 100 company with operations in more than 170 countries, HP Inc. creates technology that makes life better for everyone, everywhere, while championing sustainable impact and diversity in the communities where it does business.
Enrique is an accomplished, multi-faceted leader. He became CEO in November 2019 and is driving a bold strategy to advance HP's leadership in Personal Systems and Printing, disrupt industrial sectors through innovative HP solutions, and transform the way the company operates to better serve its customers.
During his 30-year HP career, Enrique has held senior leadership positions spanning HP's Personal Systems, Print, Industrial and Services businesses across country, region and worldwide roles.
As President of the company's $20 billion Imaging, Printing & Solutions business, he consistently outperformed the company's peer set with a focus on differentiated innovation, business model evolution and strategic M&A – including the company's acquisition of Samsung's printer business in 2017 – while fostering important ecosystem partnerships including Canon and Xerox.
He was a key architect of the separation of Hewlett-Packard Company in 2015, of one of the largest and most complex corporate separations in business history, and he successfully led the Separation Management Office. He was instrumental in transforming HP's cost structure while simplifying the organization and creating the capacity to invest in innovation to drive profitable top and bottom-line growth.
Other previous leadership roles include GM of HP's commercial PC business, SVP of worldwide customer support and services, and SVP of worldwide sales and solutions, among others.
Enrique is deeply rooted in HP values and an advocate for the company's Sustainable Impact strategy, aligning business and societal needs. He has spearheaded HP's commitment to environmental sustainability and consistently drives efforts to positively impact people, planet and communities around the world.
Enrique began his career as an HP intern, earning his degree in electrical engineering from the Polytechnic University of Valencia and his MBA from ESADE Business School. He is a passionate, purpose-driven leader who believes in building strong teams and empowering people. He serves on the boards of Silicon Valley Leadership Group and ESADE Business School.
Enrique is based in Palo Alto, California.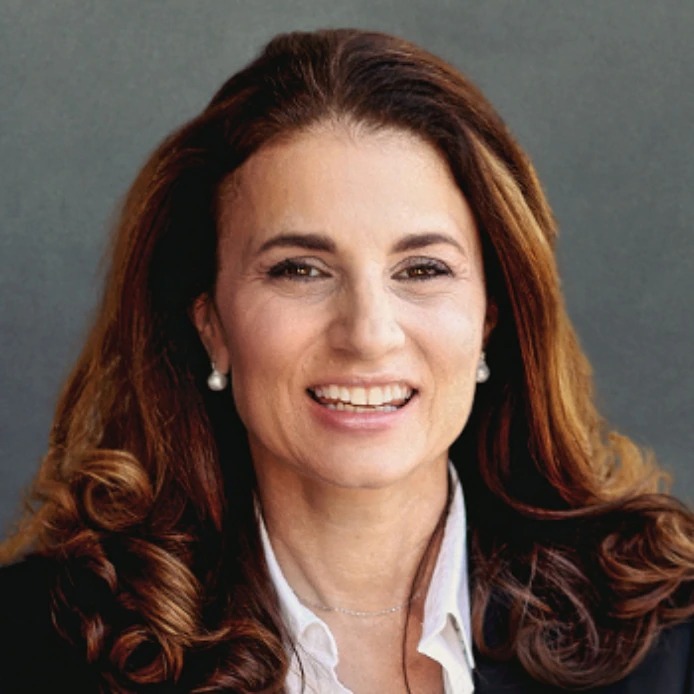 Marie Myers
Chief Financial Officer
Marie Myers is Chief Financial Officer at HP Inc. where she leads the company's Finance organization and is responsible for all aspects of financial operations including accounting, financial planning and analysis, business decision support, tax, audit, treasury, and investor engagement.

She also oversees HP's Information Technology and Transformation organizations, a role she has held since being named the company's Chief Transformation Officer in June 2020.
In addition to her 20+ years with HP, Marie gained experience outside the company as CFO at UiPath, a leading robotic process automation company.
Earlier in her career, Marie served as HP's Global Controller, driving innovative transformation initiatives and business development. Throughout her career, she built a reputation for her financial acumen, operational rigor and ability to drive change. She broke new ground by implementing intelligent automation within Finance – significantly improving efficiency and impact – thereby creating a blueprint for the rest of HP. She also played a crucial role as Finance Lead for the separation of Hewlett-Packard Company, the most complex business separation in corporate history.
Before joining HP, Marie held management positions with the Department of Trade and Industry and Treasury in Australia.
Marie serves on a range of outside boards including F5 Networks, a global company that specializes in cloud and security application services and is the founder, board member and President Emeritus of the Anti-Gray Market Alliance. Marie is a passionate advocate for STEM education and serves on the boards of the University of St. Thomas Advisory in Houston, and the University of Queensland in America, Inc.
Marie has been recognized by Women in Computing and was named to the Top 40 under 40 in Finance. She also was chosen as one of the Top 20 Most Powerful Businesswomen in Texas and was recognized by the University of Queensland as its Alumna of the Year. In 2017, she was named HP's Working Mother of the Year, and in 2018 was selected for Texas Executive Women on the Move and one of the Top 30 Influential Women of Houston. In 2019, she was recognized as one of Houston Business Journal's Women Who Mean Business.
A native of Australia, Marie earned a Bachelor of Arts in Political Science and a Bachelor of Economics from the University of Queensland, in Brisbane, Australia. She also earned a Master of Business Administration from the University of St. Thomas, Houston, Texas.
Marie is based in Houston, Texas.
Harvey Anderson
Chief Legal Officer & Corporate Secretary
Harvey Anderson serves as Chief Legal Officer and Corporate Secretary for HP Inc. In this role, Harvey leads the worldwide Global Legal Affairs organization, including all aspects of legal and government affairs, brand security, compliance and ethics.
Harvey Anderson joined HP in June 2017 as Deputy General Counsel, Personal Systems, 3D Printing, Global Functions and Government Relations. Harvey has over 25 years of experience in legal affairs, public policy, corporate/commercial transactions and IP litigation. He has counseled leading global Internet, security, and communications companies in private and public company settings. Prior to joining HP, he served as the Chief Legal Officer of AVG Technologies, and prior to that he spent six years as the General Counsel and Chief Legal Officer of Mozilla Corporation.
Throughout his career, he has focused on the intersection of complex commercial, legal, and policy issues driven by disruptive technologies. He has held both legal and operating roles leading business affairs, public policy, and product teams. Harvey has been involved in key internet policy issues, including the "Do Not Track" privacy initiative, the SOPA internet protest movement, open web issues, net neutrality, and serving on the FCC's Open Internet Advisory Committee. Harvey has a Bachelor of Science degree in Civil Engineering from Marquette University and a Juris Doctor from the University of San Francisco School of Law. He is also admitted to the US Patent Bar. He also serves as a board member for Common Sense Media.
Harvey is based in Palo Alto, California.
Sarabjit Singh ('Savi') Baveja
Chief Strategy & Incubation Officer
Sarabjit Singh ('Savi') Baveja is HP's Chief Strategy and Incubation Officer. In this role, Savi leads HP's strategy, corporate development and new business incubation efforts focused on driving new sources of growth and long-term value creation. As a member of the executive leadership team, Baveja works to identify, develop and launch new products, services and business models across the company's portfolio. This includes a focus on leveraging HP's microfluidics technology to create disruptive new businesses and applications in the health and wellness space.
Savi formerly served as a Senior Partner and Head of New Business Incubation at Bain & Company, where he honed deep expertise in corporate and growth strategy development, including focal areas of machine learning, artificial intelligence (AI), digital disruption, solution capabilities, full potential transformation and the strategic planning processes. Baveja was a member of the firm's Strategy, Telecommunications, Media and Technology (TMT), and Advanced Analytics practices and served on firm's board of directors.
During his three decades with Bain & Company, Savi has spearheaded multi-year corporate-strategy-led transformations at several leading global technology and Internet companies. In addition to his client experience, Savi has extensively researched, written and published studies detailing global macro-trends, as well as innovation, growth and recession strategies.
Savi is the founder of Trooly, a predictive analytics startup, which was purchased by online hospitality service Airbnb in 2017.


He holds an MBA with high distinction as a Baker Scholar from Harvard Business School. He also holds an undergraduate degree in electrical engineering with distinction from Stanford University, where he was also a Terman Scholar. He is fluent in English and has full professional proficiency in both Hindi and Punjabi.
Savi is based in Palo Alto, California.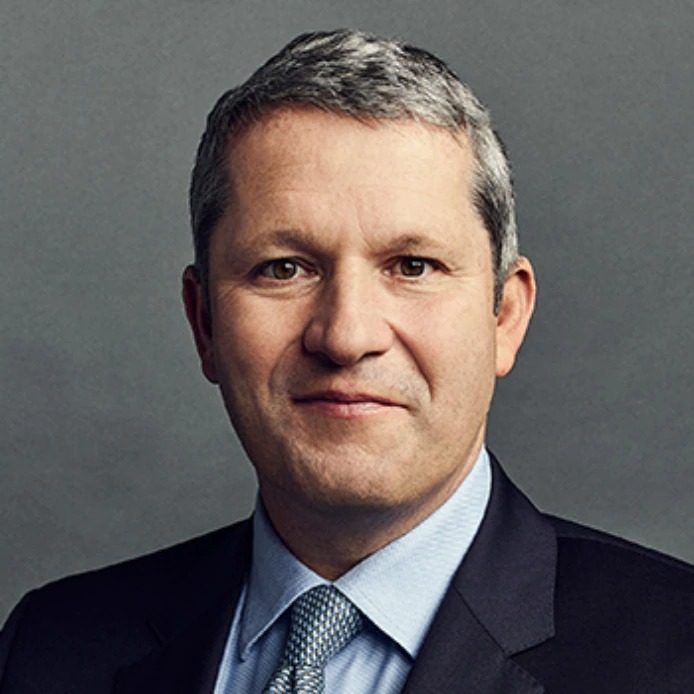 Christoph Schell
Chief Commercial Officer
Christoph Schell is the Chief Commercial Officer (CCO) and a member of the Executive Leadership Team of HP, Inc.
The commercial team is accountable for customer success globally. It consists of country and market organizations reporting in a 10-market structure. Category Management teams across Printing, Personal Systems and Services are accountable for consistent 4P management and own revenue and margin. Centers of excellence across customer support, global account management, omnichannel, sales operations, channel management and pricing drive customer success imperatives and go-to-market innovation.
Christoph has been with HP for more than 22 years and has held senior management roles across the globe, most recently as the President of 3D Printing & Digital Manufacturing.
Previously, Christoph served as Executive Vice President of Growth Markets at Philips where he led the Lighting Business across Asia Pacific, Africa, Russia, India, Central Asia, and the Middle East. Christoph started his career in his family's distribution and industrial solutions company and worked in brand management at Procter & Gamble. During his career, Christoph has worked in all global markets and moved 9 times internationally.
Christoph holds bachelor's degrees from ESB Reutlingen in Germany and École Supérieure de Commerce de Reims in France. He is fluent in German, English and French.
Christoph is based in Palo Alto, California.
Alex Cho
President, Personal Systems
Alex Cho is the President of the Personal Systems business at HP. As head of the $35 billion business, he leads a global technology portfolio spanning PCs, displays and accessories, services, software, and immersive computing.
Over the course of his career, Alex has led HP's LaserJet Supplies and Installed Base business globally, driving strategy, development and execution for the multi-billion-dollar printing supplies category. He has also served as Vice President for LaserJet Printers and Supplies in the Americas region, and worked in Europe managing HP's Software Management Services category.
Alex holds a B.S. in Industrial Engineering and an M.S. in Engineering and Industrial Management from Stanford University.
Alex is based in Palo Alto, California, with his wife and four children.
Tuan Tran
President of Imaging, Printing & Solutions
Tuan Tran is President of HP Inc. Imaging, Printing & Solutions, a $20 billion business spanning global services, software, and hardware to meet needs across home, office and graphics markets. As head of the global business unit, Tuan is leading the transformation of HP's Printing Solutions and Services business.
Most recently Tuan was the Global Head & General Manager of the Office Printing Solutions Organization, where he was responsible for the overall business, including defining product roadmaps, end-to-end product development, and business execution worldwide. His scope encompassed working with partners to engineer the world's most reliable office printing experiences including driving the HP Toner supplies business and building industry-leading solutions like the world's most secured printers. Tuan also played an instrumental role in the acquisition of Samsung Printing and led key global relationships for HP.
Tuan joined HP in 1991 and has held a variety of senior leadership positions in marketing, finance and operations across the LaserJet Hardware & Technology Organization, Consumer Business Organization, Mobile Computing Division and the Business Printing Division in Singapore. As one of the original members of the Mobile Computing team, he was highly involved in building a successful notebook business for HP.
Tuan holds bachelor's degrees from both the University of Wisconsin-Madison and the University of Oregon. He also holds a master's degree in business administration in marketing, finance, and operations from the University of Oregon.
He is based in Vancouver, Washington.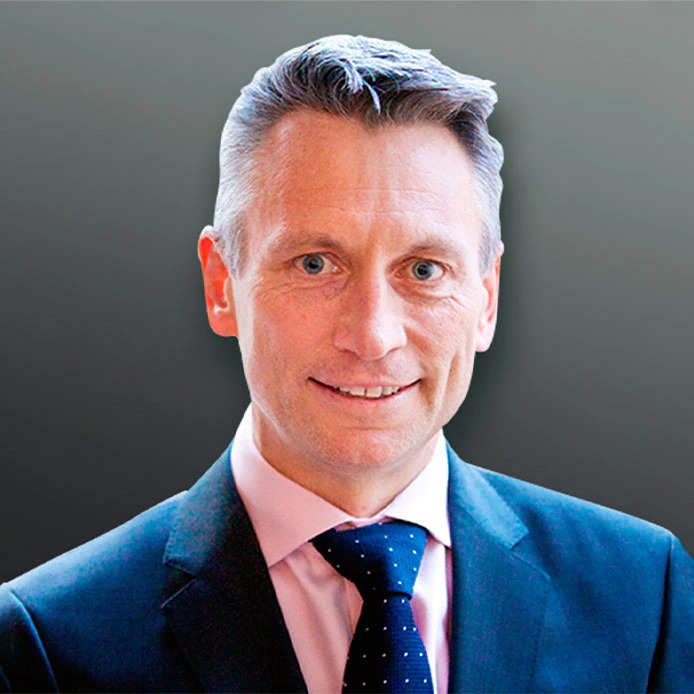 Greg Baxter
Chief Transformation Officer
Greg Baxter is HP's Chief Transformation Officer (CTrO), leading its IT, Software, Data & AI, and Transformation Management organizations. Greg is responsible for driving the integration of data and digital technologies across the company to help HP become more agile, better serve customers, and fuel long-term growth.
Greg is an accomplished global executive, strategist, and technologist with a passion for reinventing and transforming companies and a track record of driving significant value creation. Most recently, he served as Chief Digital Officer at MetLife, where he was responsible for leading digital strategy and platforms, enterprise data and analytics, digital automation, and innovation to transform the customer experience.
Prior to MetLife, Greg was Global Head of Digital at Citi, where he led the company's digital transformation across businesses and geographies. He was previously a Managing Partner at Booz & Company, where he held leadership roles across the firm's financial services, public sector, and digital practices. Greg began his career at IBM, where he focused on driving large-scale transformation programs.
Greg is also an active board member and advisor for fintech, technology, and cyber security firms, and has served as an Independent Director at Chatham House (Royal Institute of International Affairs). He actively sponsors STEM programs and supports the Madison Boys and Girls Club.
A native of Australia, Greg is a dual citizen of Australia and the UK. He earned his bachelor's degree in IT from Monash University and his Master's in Business Administration (MBA) from Melbourne University.
Greg is based in New York.
Santi Morera
President, Personalization & Industrialization Business
Santi Morera is the President of HP's Personalization & Industrialization Business, focused on disrupting categories such as industrial additive manufacturing, accelerating graphics industries to digital, and enabling new business models and solutions for automated, agile, and personalized production at scale.
Prior to this role, Santi was the General Manager & Global Head of HP's Graphics Solutions Business (GSB), responsible for driving overall strategy and financial performance, including the sale, delivery, and servicing of the GSB portfolio, with products ranging from large format printers to digital printing presses, and publishing and personalization solutions, among many others.
Santi is an experienced global leader and, through his more than 30-year HP career, he has held senior leadership positions in HP's Home Printing Solutions, Inkjet & Printing Solutions, Inkjet Supplies, Large Format Printing, GSB, and Finance organizations in country, regional, and worldwide roles.
Santi joined HP in 1988 as a Financial Analyst for the HP Barcelona Division. He holds a bachelor's degree in Business Sciences and an MBA from ESADE Business School in Barcelona.
Kristen Ludgate
Chief People Officer
Kristen Ludgate is Chief People Officer at HP Inc. She leads the company's talent and culture strategy and its global Human Resources function, including workforce and organization effectiveness, total rewards, talent acquisition, people and leadership development, global diversity, equity and inclusion, employee experience, and HR global operations. She is also a member of the HP Foundation.
Kristen joined HP in July 2021 from 3M, where she was Executive Vice President and Chief Human Resources Officer. As a member of 3M's executive leadership team, she architected its People and Culture strategy and led enterprise organizational, talent and culture transformation initiatives. She was also President of the 3M Foundation and was responsible for progressing 3M's DEI, philanthropy, and social justice agenda through innovative new approaches, including formation of the CEO Inclusion Council and the 3M Community Coalition, which brought together local leaders to advance racial equity in the Twin Cities.

Prior to becoming CHRO, Kristen led 3M communications and enterprise services as Senior Vice President, reporting to the CEO, and chaired 3M's crisis action team. Kristen also served as 3M's Vice President and Chief Compliance Officer, leading a global compliance organization and chairing the 3M business conduct committee. She also held a range of positions in 3M's legal organization, including Associate General Counsel, Labor and Employment, handling litigation, transactional, and regulatory matters globally. Kristen worked closely with 3M's board of directors on governance, ESG, executive compensation, compliance, and talent.
Earlier in her career, Kristen was a lawyer in a private practice and served as general counsel for a private university. She is a licensed attorney and a summa cum laude graduate of the University of Minnesota Law School and Bowdoin College.
Antoine Simonnet
Chief Supply Chain Officer
Antoine Simonnet is the Chief Supply Chain Officer for HP Inc. HP's global supply chain delivers more than 100 million products to customers each year through a sophisticated network of HP and ODM factories, logistics providers and a wide variety of other valued partners. He also oversees social and environmental sustainability efforts tied directly to HP's global reputation and business growth.
With more than 35 years of experience in the IT industry, Antoine brings global expertise to the entire value chain. His experience includes work in a variety of positions including procurement, operations and customer satisfaction management. Most recently, Antoine served as Interim Head of Global Supply Chain Operations. Prior to that, he spent nine years as the Vice President and Global Head of Supply Chain Operations for HP's Personal Systems group where he was responsible for managing global operations across all PS product lines, as well as positioning the business for profitable growth.
Antoine holds an Electrical Engineering degree from Supelec Graduate School of Engineering in France, and an executive certification in Business Administration from the Insead Advanced Management Program.
He is based in Houston, Texas.
Karen Kahn
Head of Corporate Affairs, Chief Communications Officer
Karen Kahn is HP Inc.'s Head of Corporate Affairs and Chief Communications Officer. With more than 25 years of reputation and storytelling experience, both as a journalist and corporate brand leader, she is responsible for connecting HP to the social, economic, cultural and technological truths of our time.
Since joining HP in 2015, she has served as the communications architect for HP's reinvention, supporting its return to relevance and operational leadership and performance in PC, Print and 3D printing. She is the creator of The Garage, HP's brand journalism destination that supports the company's vision of storytelling and emotional connection with new audiences.
She is best known for her work on HP's marketing and communications agency scorecard, which encourages gender and racial equality and leadership among the company's agency partners. She has led a wide range of social impact programs to support HP's purpose-driven brand values including "Reinvent Mindsets," an award-winning campaign to reduce unconscious bias in hiring.
Karen joined HP from $70B chip innovator Broadcom, where she served as Vice President of Corporate Marketing and Communications. There, she was responsible for all aspects of corporate and product communications, as well as social responsibility, visual design and global branding. Prior to this she served as VP of Global Communications at Sun Microsystems/Oracle.
Prior to working in-house, she served for nearly 10 years as Executive Vice President at two of the world's largest agencies, Weber Shandwick and Fleishman-Hillard. She began her career in the editorial community at the award-winning PBS documentary series FRONTLINE and as an editor at Inc. magazine.
Karen is the recipient of a range of awards including the 2019 Individual Achievement SABRE award for her diversity work, 2018 PR Week Hall of Femme, the Adweek 2018 Women to Watch and the Holmes Report Influence 100. She has served on a range of boards including the San Francisco Foodbank and the JCCSF. In 2010, she founded Crayons without Borders, a nonprofit dedicated to delivering art supplies to HIV clinics in East Africa.
She holds a B.S. degree from the Newhouse School of Public Communications at Syracuse University and an MBA from Boston University. She is based in Palo Alto, California.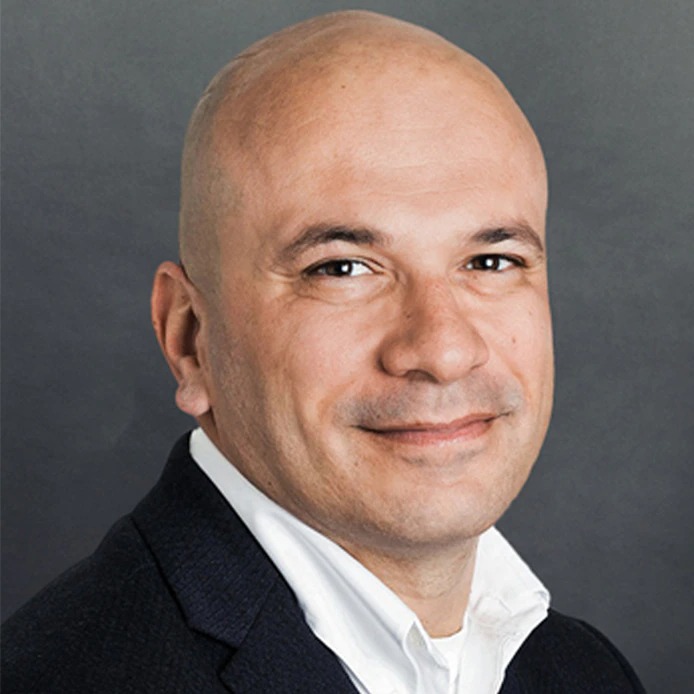 Tolga Kurtoglu
Chief Technology Officer & Global Head of HP Labs
Tolga Kurtoglu is HP's Chief Technology Officer and Global Head of HP Labs. In this role, Tolga leads HP Labs, one of the world's most preeminent and seasoned industrial research laboratories, where he is driving a renewed commitment to cutting-edge research and innovation. He also leads the company's technology strategy and engagement with the technical and scientific communities.
Tolga is a technology executive with a long track record of success spanning research and development, business strategy and technology commercialization. He is the former CEO of Palo Alto Research Center (PARC), a renowned scientific research and open innovation company that brings leading scientists, engineers and designers together to explore emerging areas of science and technology. During his tenure at PARC, Kurtoglu led the transformation of PARC from a research organization to a world-class open innovation business.
More recently, he was the Head of Global Research at Xerox, where he oversaw the company's research centers and distributed advanced technology and engineering teams.
Prior to this, Tolga was a researcher at NASA Ames Research Center, and a mechanical design engineer and group lead at Dell. Kurtoglu has numerous patents and publications in the fields of automation and machine intelligence, fault tolerant system design, and 3D/digital manufacturing. Originally from Turkey, he earned his doctorate degree in mechanical engineering from the University of Texas at Austin and has a master's degree in the same field from Carnegie Mellon.

Tolga is based in Palo Alto, California.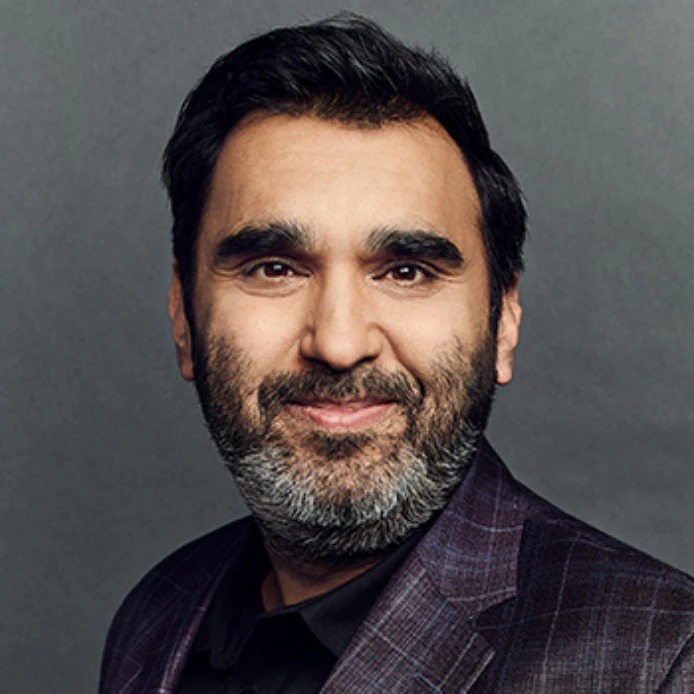 Vikrant Batra
Chief Marketing Officer
Vikrant Batra is the Chief Marketing Officer for HP Inc. Vikrant has more than 20 years of experience in worldwide marketing and advertising across consumer packaged goods, utilities, finance and technology. He is an award-winning creative and marketing strategist and is the architect behind some of HP's most transformative and thought-provoking campaigns.
Vikrant has held a variety of marketing leadership roles since joining HP in 2010. Most recently he served as Global Head of Marketing for HP's $20 billion Imaging and Printing business. He is credited with spearheading the business' shift to emotional storytelling – an approach that is anchored in insights, generates deeper connections with the global communities and drives demand. In this role he led all aspects of worldwide, regional and country marketing. Under his leadership, HP Studios released the "The Wolf," a breakthrough web-based film series on security starring award-winning actor Christian Slater.
Prior to this he was the global head of marketing for HP's $30B Personal Systems business where he led end-to-end marketing across PCs, mobility, solutions and services. During his tenure at HP, Vikrant has also led marketing for consumer PCs, commercial printing and corporate advertising & brand.
Vikrant joined HP after a range of senior advertising and marketing agency roles supporting top global brands, At TracyLocke he was a Senior Vice President responsible for managing strategic brand planning, and at the Integer Group, an Omnicom agency, he served as Group Director. He began his career at J. Walter Thompson.
He holds a bachelor's degree in chemical engineering and a master's degree in marketing and advertising management from University of Bombay and an MBA from Indiana University's Kelley School of Business.
Vikrant is based in Palo Alto, CA.